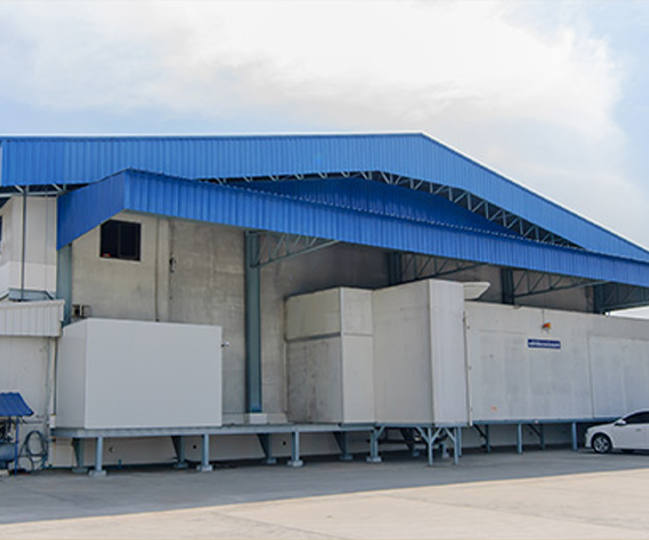 Hesco Solution Co., Ltd.
The Hesco Solution plant in Samutsakhon devotes 3,862 square meters to high-integrity foodprocessing lines.
An Alliance of Committed Professionals
Thai food hardly needs an introduction, with a global following and fans spread far and wide. It is not surprising that the motherland to this versatile cuisine is endowed with an abundance of fresh material, spices, and produce-everything needed to make Thailand one of the world's leading providers of quality food products. And as an international hub and gateway to the Far East, Thailand offers more than local exotic delights-it is a virtual global kitchen.
Hesco Solution Co., Ltd. is founded on the vision to offer the best of Thailand's and this region's food and culinary wealth. Established in July 2013, the company brings together seasoned professionals in the ready-to-serve food, marketing, and export sectors. The company's state-of-the-art plant is situated in Karthumban district of Samutsakhon province, where bountiful sources of raw material and supply routes converge about 25 kilometers south of Bangkok.
The Hesco Solution venture is unique because it is built on proven expertise, and the mission to present healthful, high-quality, great-tasting foods using modern sourcing, processing, product-testing, and marketing knowhow. World-class quality assurance standards such as GMP, HACCP and BRC ensure full satisfaction with every product that we deliver. We are excited to make a difference in the world foods industry, and excited to be your partner in great tastes.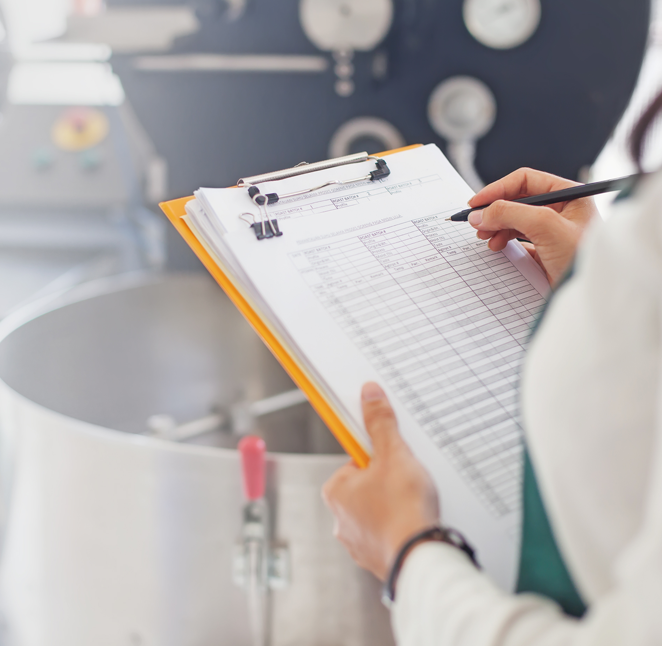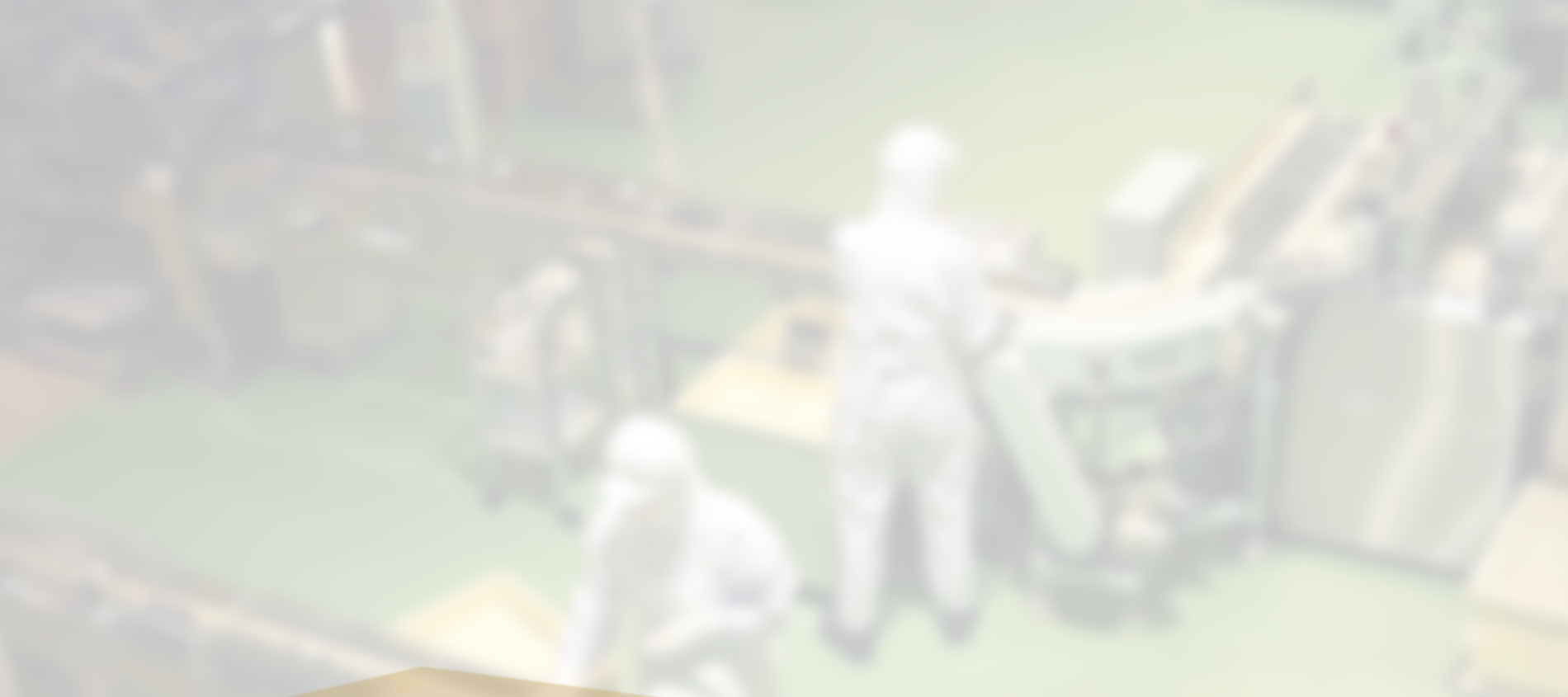 A Delicious Mission
The mission of Hesco Solution Co., Ltd. is to produce delicious, authentic-yeasting, high-quality sauces, curry and seasoning pastes, ready-to-serve meals, and value-added frozen processed seafood and chicken. We supply domestic and international food processing industries, supermarkets, convenience stores, hotel, and restaurants that demand excellence in both product quality and customer service.

A vision to serve the best
The Hesco Solution management team is a "mixing pot" of expertise committed to serving customers with sensational food products, and close R&D, technical, through to marketing support.
Products that Go Beyond Quality
To each of our customers, we offer an unlimited scope of how Hesco Solution can best meet your wishes. Our product research and development team can quickly and precisely tailor recipes to suit different palates. The customer can expect total involvement and dedication from our staff every step of the way. From careful selection of the freshest and finest raw materials, to rigorous monitoring of each processing, we pay scrupulous attention to quality assurance. QC and testing procedures are in place at the beginning, in the middle, and at the end of every production process to ensure full confidence in the integrity of each product delivered.
Above and beyond quality, the signature of Hesco Solution is authentic delicious flavors that are easy to prepare and economical-perfect for today's busy lifestyle that demands convenient solutions for healthful and delicious meals. Home-makers not to mention restaurant and hotel chefs find Inter Taste Foods a great time-and cost-saving partner. Our products help to avoid waste from perishable food supplies, inconsistent food preparation standards in the kitchen, costly staff, and strains on storage space. In short, Hesco Solution products bring great savings as well as great tastes.
Production is divided into four distinct lines according to GMP food processing standards, as follow:
Sauces, pastes, and other liquid foods such as soups
Ready-to-eat meals-frozen as well as non-frozen
Frozen processed seafood and chicken products
Grilled products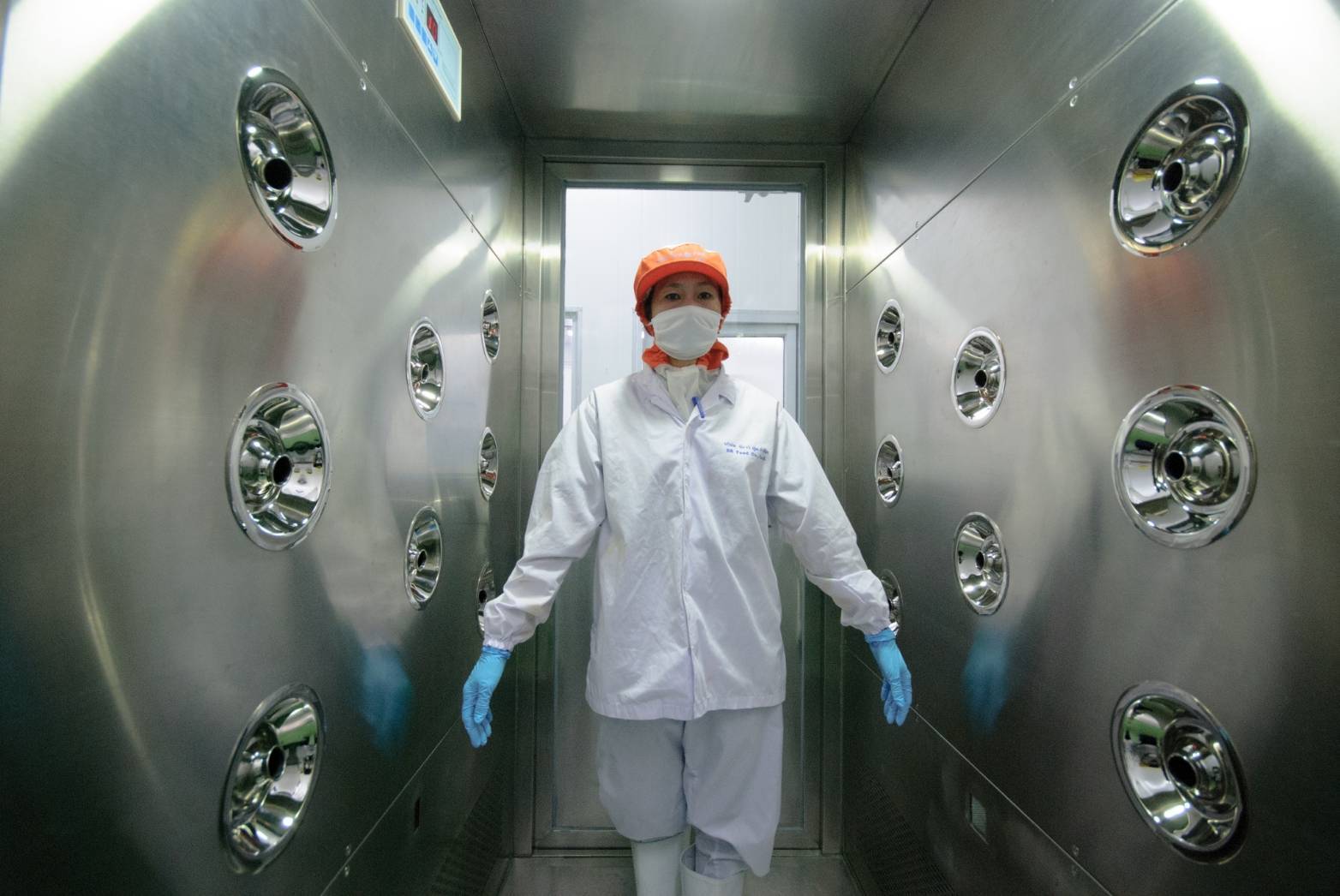 AIR SHOWER
Air blower for blowing dust out of the body before entering the production area.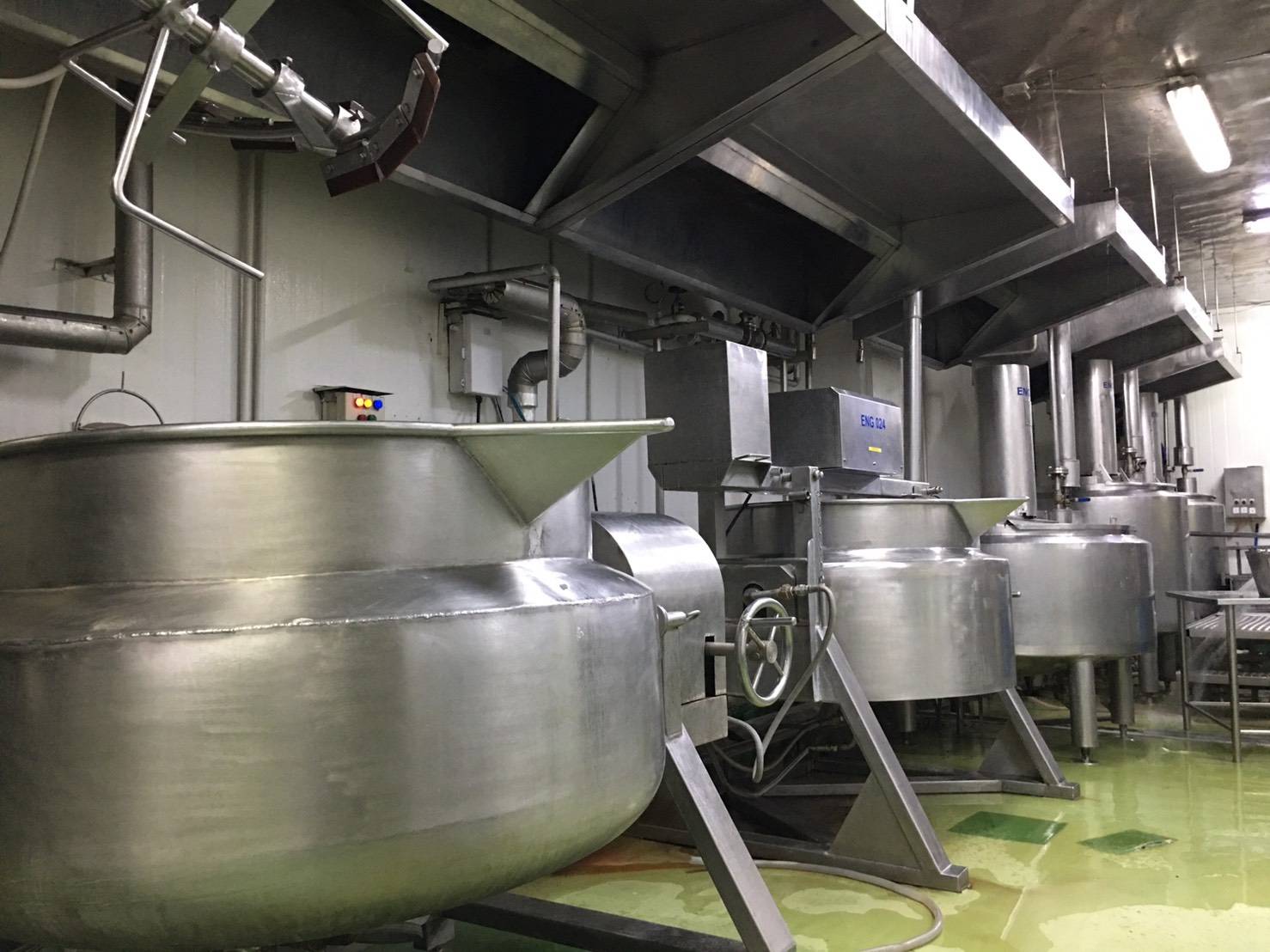 STEAM JACKET
250 LITRE & 500 LITRE
For blanching
For pre-cooked products
For cooking sauce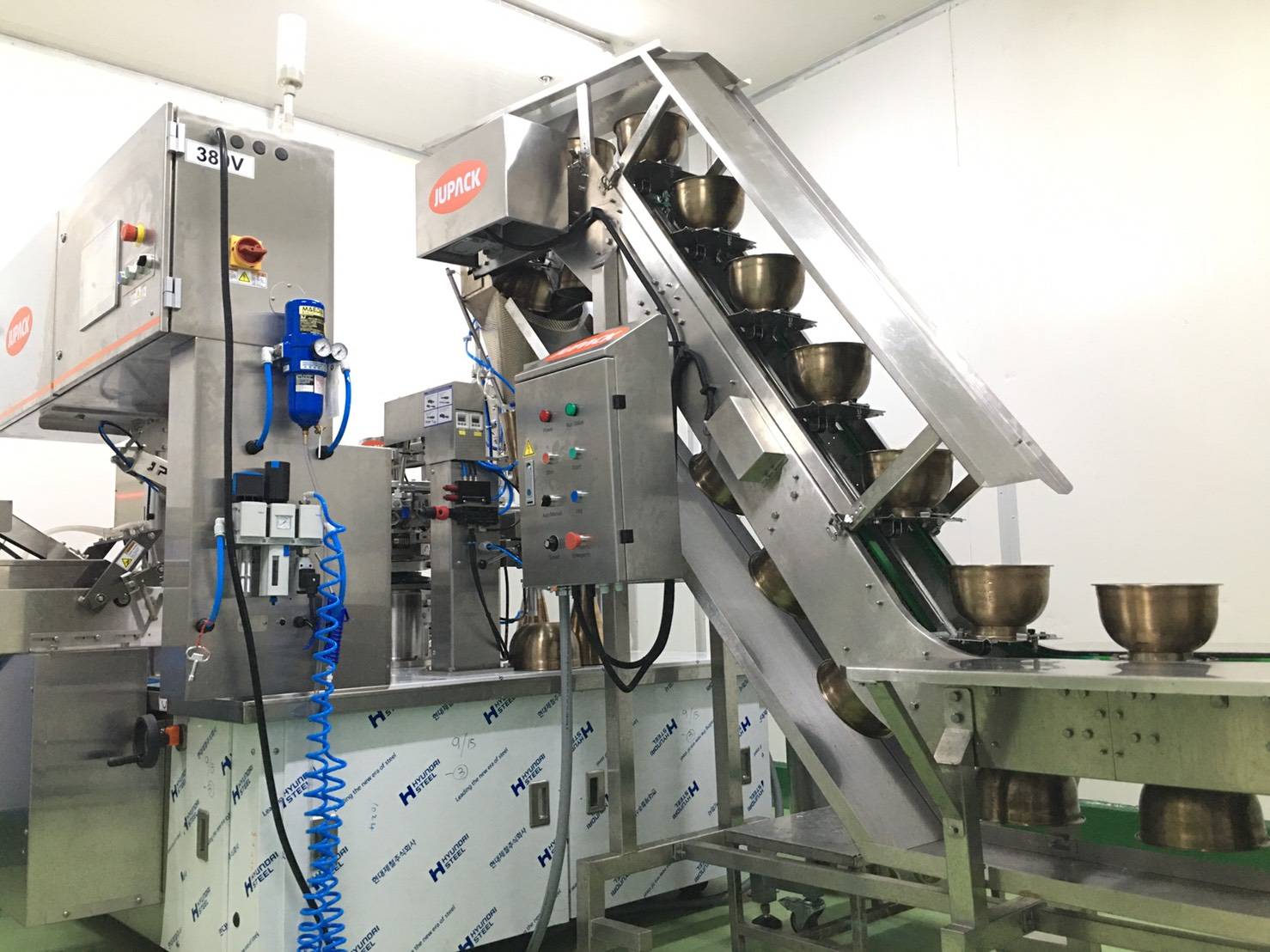 ROTARY MACHINE
For packing products into bags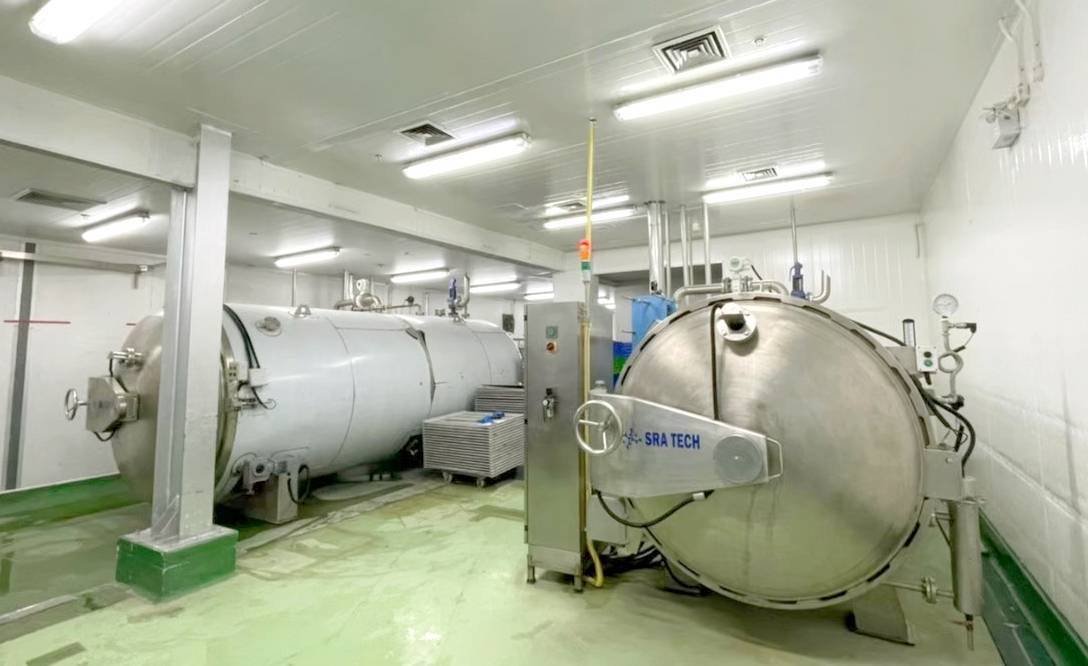 RETORT
For sterilized product. (e.g.rice, sauce)